Over the weekend, Southern California was hit by its first tropical storm in decades with stormy weather and record-breaking rainfall blanketing cities throughout the Southland including Los Angeles. With flash flood warnings blaring on electronic devices across the city, our organization's Youth Center staff worked overtime to keep doors open and services running as usual and ensure that LGBTQ+ youth had access to dry, safe shelter throughout the storm.
Outreach teams from the Center ventured out into the community to provide information about the Center's emergency shelter as well as other shelters that opened through LAHSA, offering food, water, rain guard supplies, as well as access to transportation and other services.
"This highlights what our frontline staff at the Center confront every day: Our unhoused young people are vulnerable and unprotected on LA's streets, often without access to basic resources like shelter and food," said Lisa Phillips, Director of Youth Services at the Los Angeles LGBT Center. "Today and every day, we're providing shelter and a safe drop-in space for young people to come inside. Our staff is also out in the streets, increasing outreach efforts to bring people inside and out of harm's way."
Hilary—a category 4 hurricane before it was downgraded to a tropical storm—made landfall in Baja California on Sunday before making its way across Southern California and into Nevada. Cities throughout Southern California were confronted with flash flooding, high winds, and other storm effects. Downtown Los Angeles saw its wettest August day on record, according to the National Weather Service.
"My team and I were ready to take on new incoming clients seeking emergency shelter and connect them to our residential programs and other resources," said David Solano, Youth Services Program Supervisor. Clients were provided items like warm clothes, hoodies, socks, beanies, ponchos, emergency water bottles, flashlight/lanterns, as well as food and transportation assistance. "We had our outreach team put together a list of shelters and were ready to connect our youth if they were seeking a bed to ride out the storm."
In addition to working to connect people to other shelters in the city with available beds, the drop-in Youth Center also made extra space available during the worst of the storm. Staff was available on site to help connect youth with resources—including medical services and a mental health clinician on standby.
"It was beautiful to see many of our youth sitting together in our space, playing cards," said Solano. "As the rain poured outside and an earthquake shook the ground, it was nice to see the youth calm and having a good time in our facility."
For Hernandez, the impacts of the storm highlight the necessity of technology and access to reliable, up-to-date information in times of emergency. "From this weekend, the thing that stands out is how important it is to have access to computers, phones, etc., which so many of our youth don't have," Hernandez said. "It's so important for us to help our youth understand what is happening and to be there for them with resources and moral support—because that in turn creates that feeling of community [and home] that we strive for."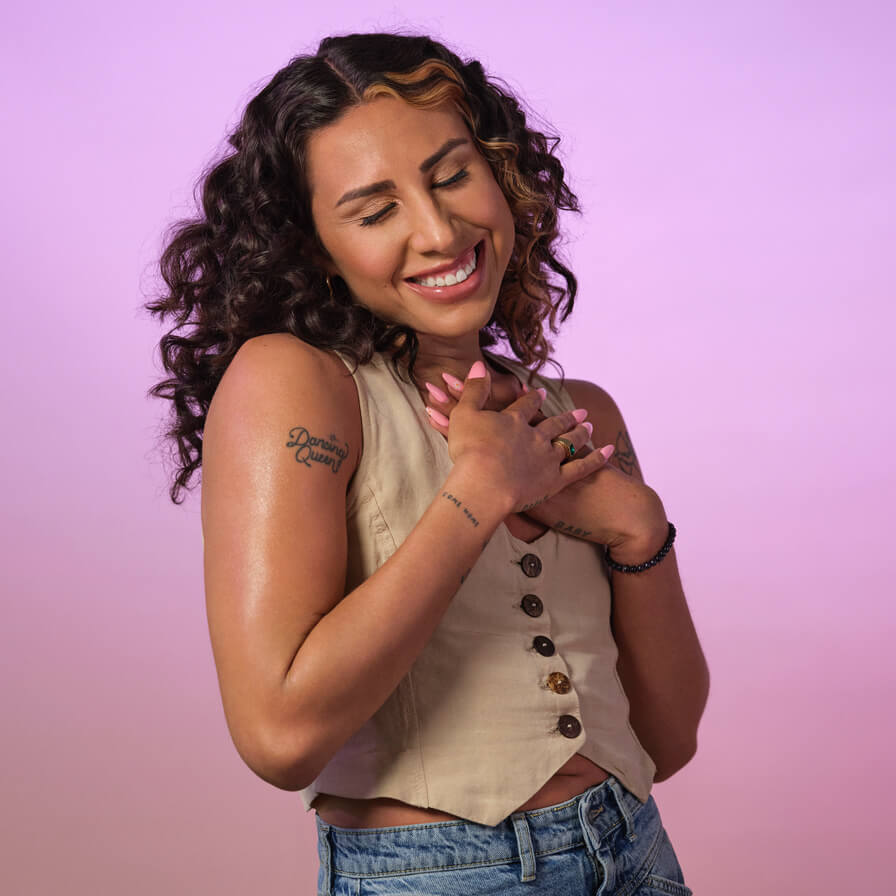 Support LGBTQ+ Youth Today
The Center's life-saving services for youth are only possible with generosity from supporters like you.
Give Now