Pharmacy
The Center's Jeffrey Goodman Pharmacy delivers pharmaceutical care and education centered around the unique needs of the LGBTQ+ community—all in an inclusive and welcoming environment.
Call us at 323-993-7513
Pharmacists That Actually Understand You — And Get What You Need
We're not like those massive retail chains—and that's the point. The Center's pharmacy has a dedicated team of experts who are trained and competent in LGBTQ+ healthcare, can speak nine different languages, and have the ability to access your provider directly (and quickly) to make sure you're getting the highest quality of care you deserve. Our direct link to medical providers of the Center helps us to ensure a higher level of safety for you, and overall better patient health outcomes. All of our pharmacists are accredited with the American Academy of HIV Medicine and can provide active support in managing your medications—especially for complex regimens.
Plus, by using our pharmacy and seeing our providers, you're giving back to the Center by funding additional life-saving programs and services. In other words, caring for you allows us to care for the tens of thousands of LGBTQ+ people the Center serves each year.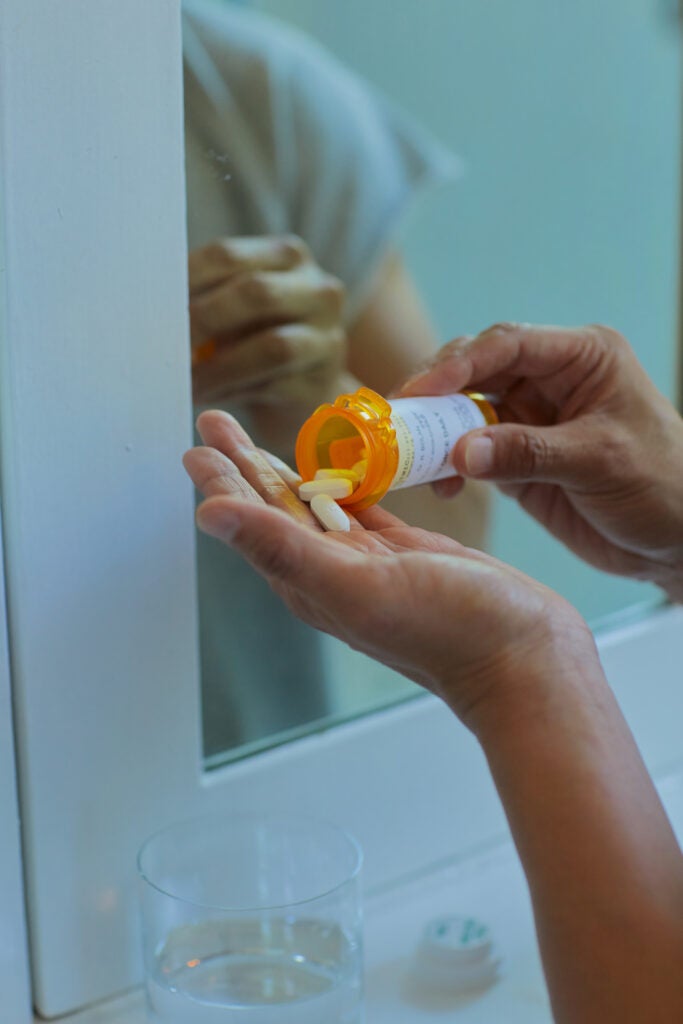 Need Help from Our Pharmacy?
Our pharmacists are available to answer any questions you may have about your medications. We have a dedicated call center staffed by licensed pharmacy technicians who are ready to assist with any questions or concerns you may have. If no pharmacy representatives are immediately available to take your call, you may request a call back without losing your place in line, or leave a voicemail, which will be returned within 24 business hours. Don't forget to tell your pharmacist about other medications, vitamins, and supplements you are taking!
Call Us at 323-993-7513!
Frequently Asked Questions
When can I request refills on my medication?
In most cases, there is a three- to five-day window when we can refill your prescriptions (i.e., you may request a refill on or after day 25 to 27 of a previous 30-day supply). However, this window is dictated by individual pharmacy prescription insurance plans.
For any new prescriptions, we ask that you contact us in order to process new medication(s) without delay.
Can I request my refills electronically?
I missed the refill reminder and it says the link has expired. What should I do?
What other services does the Pharmacy offer?
Can I get my medications delivered?
What if my provider prescribes me something unusual?
What if my insurance provider won't cover the cost of my medication?
What do I do when I receive the text or email from the Center?
What languages are spoken at the Pharmacy?
Location and Hours of Operation
We're Located At:
Medical Services, Pharmacy, Mental Health & Psychiatry Services, Audre Lorde Health Program, Survivor Services, Transgender Services, Substance Use and Recovery Services
The McDonald/Wright Building on Schrader is our destination for health and mental health services, as well as our pharmacy.
1625 N. Schrader Blvd., Los Angeles, CA 90028-6213
323-993-7500