The Los Angeles LGBT Center's annual Gala made its grand, in-person return this year, with Joe Hollendoner using his first appearance as CEO to address supporters and showcase the organization's commitment to providing essential resources and support for the LGBTQ+ community.
Hollendoner, who stepped into the role of CEO last year, opened his speech by remarking on the unique power of the Center's comprehensive approach to "caring for the most vulnerable in our community when they need us most."
"The Center's masterful weaving of direct services, public education, and policy work creates a safety net to ensure that no one falls through the cracks. And that safety net was on full display during my very first day as CEO," he said.
Hollendoner stepped into his position at the onset of the mpox outbreak of last summer, a time when the disease was spreading rapidly among gay and transgender men and the community had more questions than answers. He recalled having to push back against stigmatizing media narratives and a foot-dragging response from all levels of government.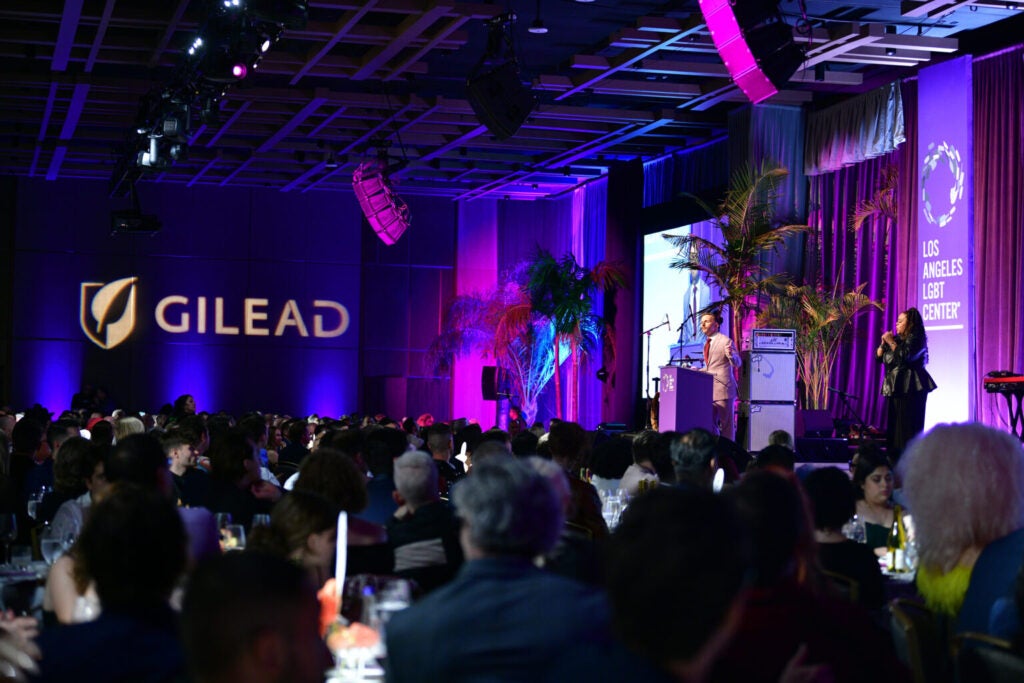 "I remember being on phone calls with the federal government where they told us that treatment, vaccine, and financial resources would not be made available immediately, if at all. And I can recall stories from our patients who showed up to private hospitals with mpox sores, only to be forced into taxi cabs and sent to the Center's doorstep," he said. "Just like in the 1980's when the AIDS crisis began, four decades later, your Center lept into action to address this new threat."
In addition to hosting L.A. County's first town hall to address the public's concerns related to the crisis, the Center also provided more than 6,500 doses of the vaccine, treated hundreds of patients that other providers couldn't or wouldn't care for, and used that frontline experience to advocate for a stronger response from the CDC and the White House.
"No matter how hard they try to take us backward, the only direction the Center will ever move is forward."

Joe Hollendoner
Hollendoner also touted a few of the Center's other recent achievements in his speech, including the creation of a new program for LGBTQ+ children in the Los Angeles foster care system and the launch of the National LGBTQ Institute on Intimate Partner Violence.
Earlier this year, the Center took ownership of Triangle Square, the first and largest affordable housing complex for LGBTQ+ seniors in the country. The Center also organized a rally and march in protest of anti-trans and anti-LGBTQ+ legislation that was attended by more than 2,000 people and drew the support of dozens of community organizations.
"My friends, your Center is unstoppable," he proclaimed.
He closed his speech by acknowledging the challenges ahead, including the rise of reactionary anti-LGBTQ+ sentiment across the country and recent attempts to roll back legislative protections for LGBTQ+ people. But Hollendoner remained resolute: "No matter how hard they try to take us backward, the only direction the Center will ever move is forward."