After a four-year absence, one of the Center's most engaging events, WxW: For Women, By Women, returned in person this year to the Los Angeles LGBT Center's Anita May Rosenstein Campus and The Village at Ed Gould Plaza with an expansive and unflinching keynote address by author Roxane Gay.
The free community event welcomed more than 300 attendees to participate in a full day of workshops, shop dozens of local market vendors, and enjoy a full array of live entertainment, including a fashion show showcasing L.A.-based designers and a performance by Calypso Jeté Balmain, the winner of the first season of HBO's Legendary.
Open LBTQ+ women, gender-expansive folks, and their allies, the event also featured dozens of resource vendors connecting visitors to services that specifically cater to the needs of LGTQ+ women, including the Center's Audre Lorde Health Program.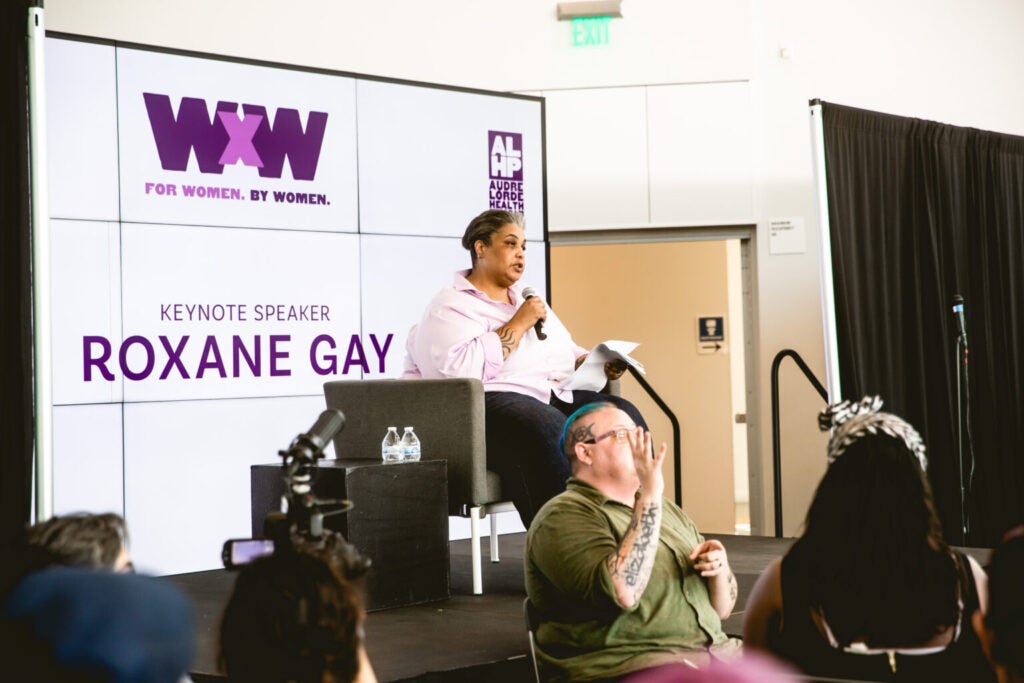 Gay, the afternoon's keynote speaker and editor of the recent collection The Selected Works of Audre Lorde, spoke to the significance of Lorde's work to the LBTQ+ community—and to Black women specifically—at the event:
"She made herself visible and gave other women permission to make themselves visible in the world that would prefer that they disappear and stay silent. In all of her writing Audre Lorde offers us language to articulate how we might heal our fractured sociopolitical climate. She gives us instructions for making tools with which we can dismantle the houses of our oppressors. She forms a space within which we can hold ourselves and each other to both our needs and the greater good."
Her wide-ranging remarks and responses to audience questions touched on topics including Lorde's work, women's healthcare, and the intertwining fights for racial justice, gender equality, LGBTQ+ acceptance.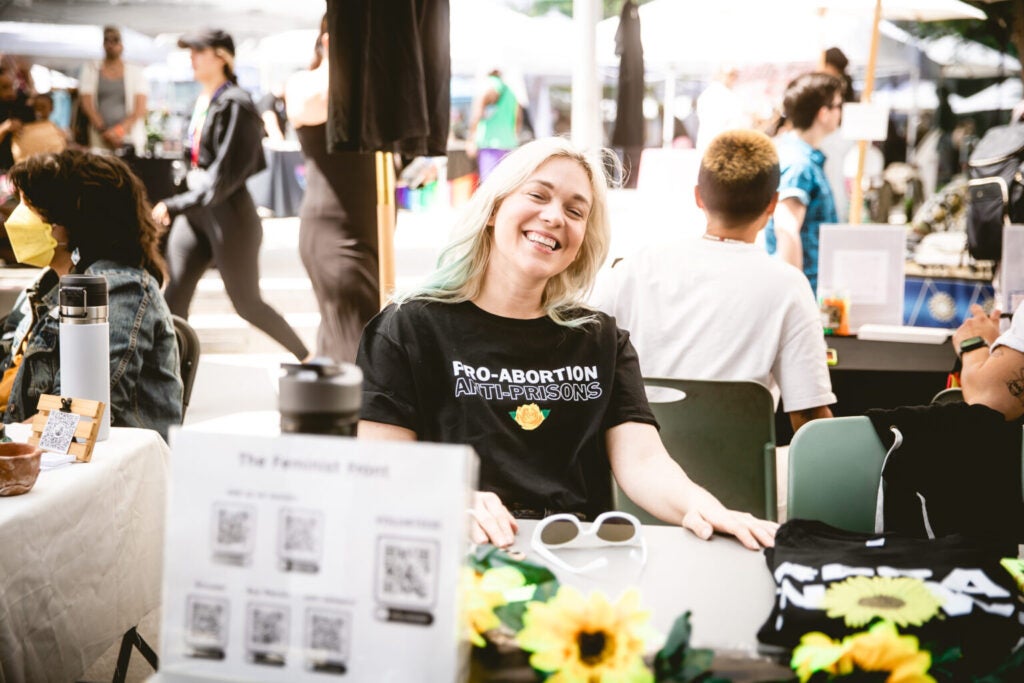 Photos by Jessica Christian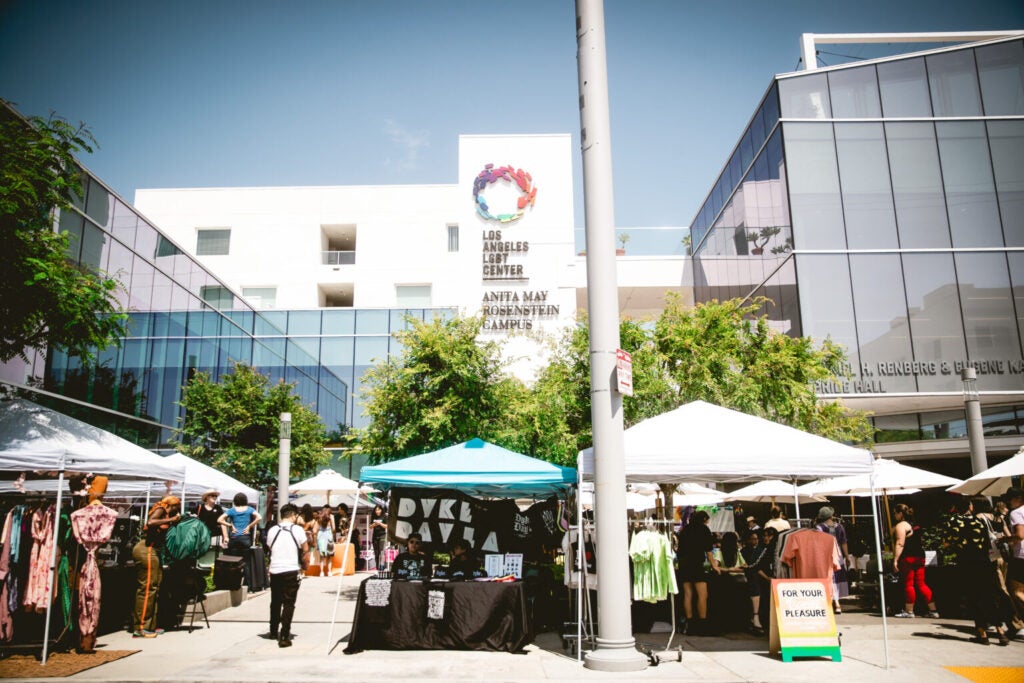 Photos by Jessica Christian
On the nearly 500 pieces of anti-LGBTQ+ legislation across the U.S.:
"Republicans are hellbent on erasing our lives, even though they can and will never accomplish that goal. It started with the most vulnerable among us, trans children, but as activists have long warned, that was the canary in the coal mine. They are coming for trans adults, they are coming for people with uteruses, they are coming for gay men and bisexual folks and anyone else who identifies as queer. They are attacking our bodies, our jobs, our families, our very lives. It goes without saying that we need to fight."
On anti-LGBTQ+ bigotry in parts of the country:
"What do you tell the kid in the state where the laws are all dedicated to criminalizing who you are? I don't think there's any words of encouragement that we can give. What we need to give those kids is plane tickets. … We don't need encouragement right now, we need to figure out how we save as many children in a really horrible place as possible and fight to make those places better. But when you look at place like Florida, people will always say you can't give up. No, you can't give up, but what cost do you stay?"
Her advice to young writers and aspiring journalists:
"The most important thing you have to do—and I don't mean this in a cheesy way—is that you have to believe that you can write your way into the world and that there's space available for you. … You just have to figure out what your voice is—you don't have to find it, it's already there—and that means writing. Sometimes it means writing bad drafts. Sometimes it means writing brilliant drafts. It means revision, reading a lot, putting in the work. And then being relentless. It means doing all of these things."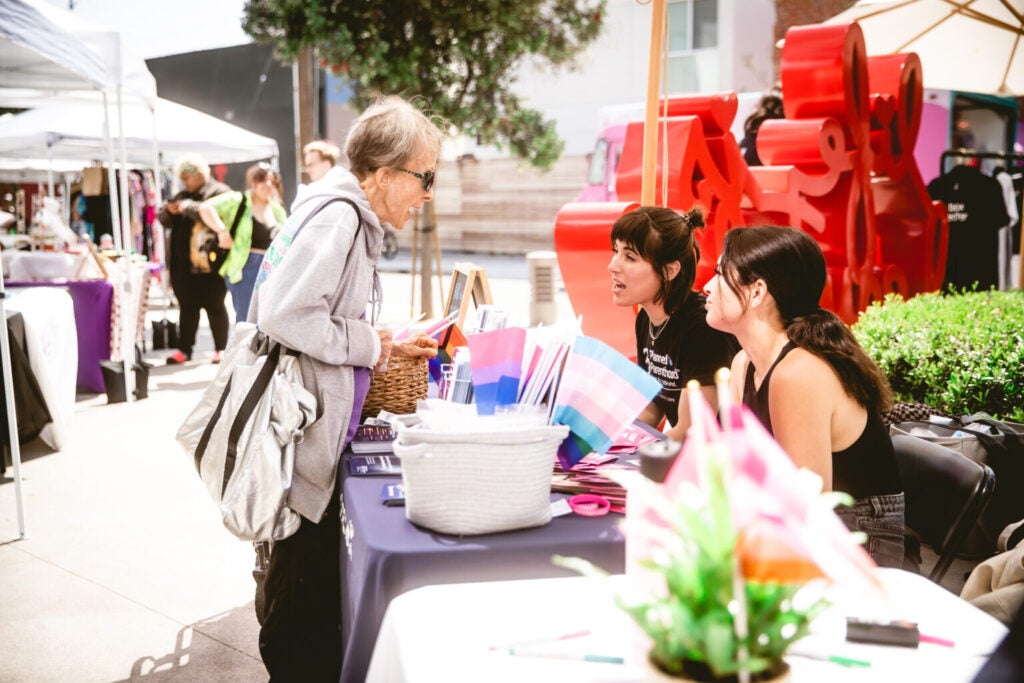 On the Audre Lorde Health Program:
"Here, with this program, there's something different happening. Body-positive, sex-positive, culturally competent, patient-centric, trauma-informed, comprehensive. I hear these words and it sounds to me like an impossible dream. And that's actually really sad when you think about it. That the mere notion of being treated like a human being in a medical setting—being treated like I matter—seems impossible. When you're used to being treated in inhuman ways, it's hard to believe that such generous care is possible in an ungenerous world. But here we are. This program is real, and it provides a space for us to receive the care in the truest sense of the word."
This year's WxW supported the Audre Lorde Health Program, which provides medical and mental health services, social programming, and advocacy for all who have identified as women or girls at any point in their lives.