Models of Pride, the Los Angeles LGBT Center's annual event for queer youth and their allies, took on a brand new look this year. The event, which began more than three decades ago as the world's first free conference for LGBTQ+ youth, became a celebratory festival complete with live music, dozens of youth-friendly activations, workshops for parents and educators, and more.
TikTok star Dylan Mulvaney was on hand at the event to accept the Models of Pride Award, an honor presented each year to a positive role model for LGBTQ+ youth. The social media phenom also sat down for a wide-ranging Q&A that touched on everything from her publicly documented transition ("Sometimes it feels like The Princess Diaries. And then sometimes it feels like a Black Mirror episode") to her hopes for trans inclusion in media ("I am dying to make a trans rom com. I want to see trans people win.")
She was joined at the event by pop star Hayley Kiyoko—known to her fans as "Lesbian Jesus"—who accepted this year's Artist of Pride Award and performed a few of her songs for the crowd.
"I want to encourage you to continue to love yourselves, to show up for yourselves, to show up for one another, because you are so worthy and deserving of love. And I am rooting for you," Kiyoko said in her acceptance speech. "And if you have a dream, I am encouraging you today to chase that dream, because that is how we move the needle forward for representation and that is how we continue to inspire more generations of queer people to chase their dreams and thrive."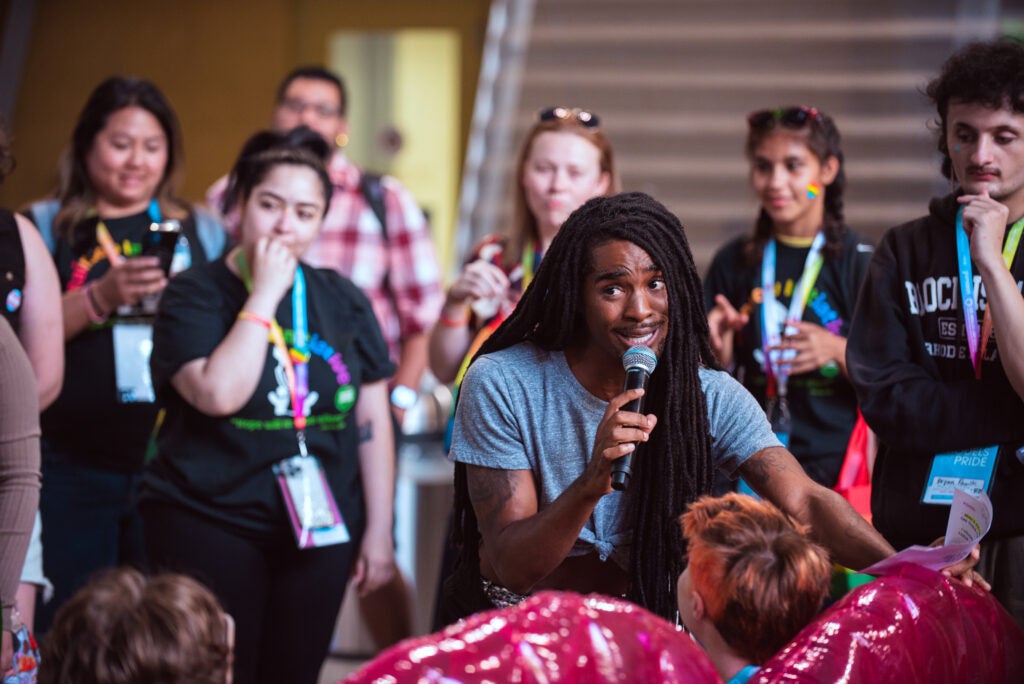 Host Ruba Wilson does a Q&A with the audience.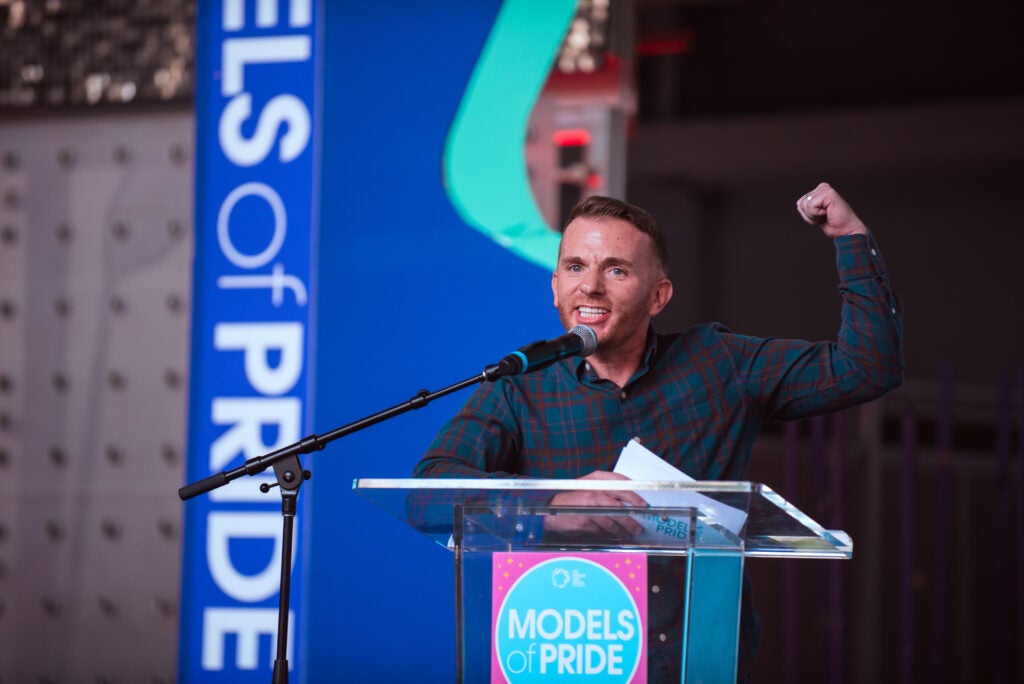 Los Angeles LGBT Center CEO Joe Hollendoner presents Dylan Mulvaney with the Model of Pride Award.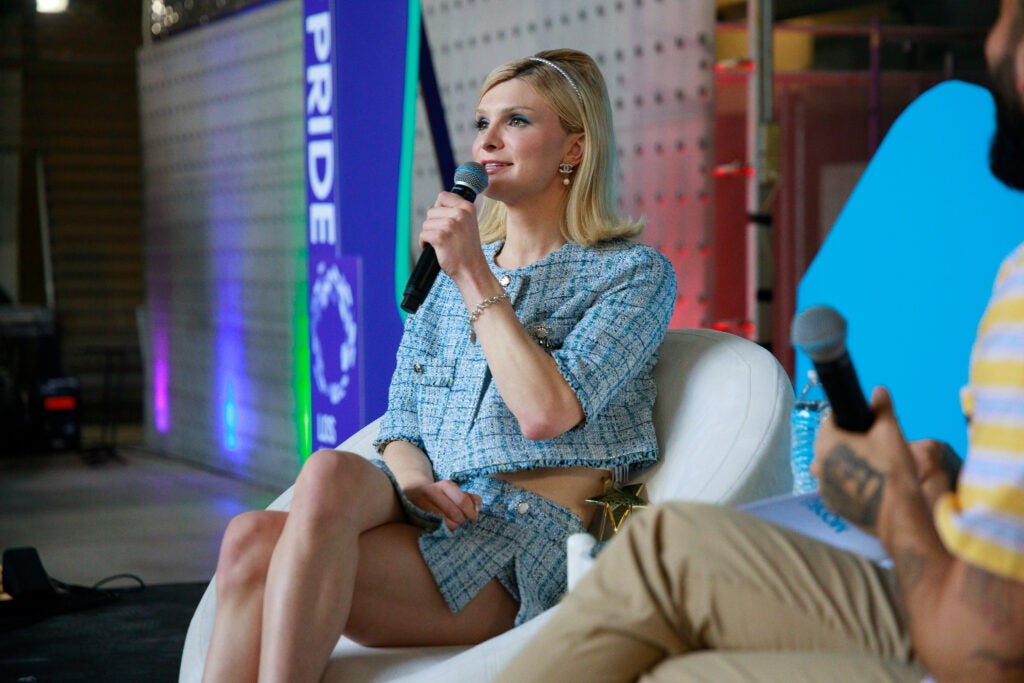 Dylan Mulvaney sits for the day's keynote Q&A with the Center's Phillip Picardi.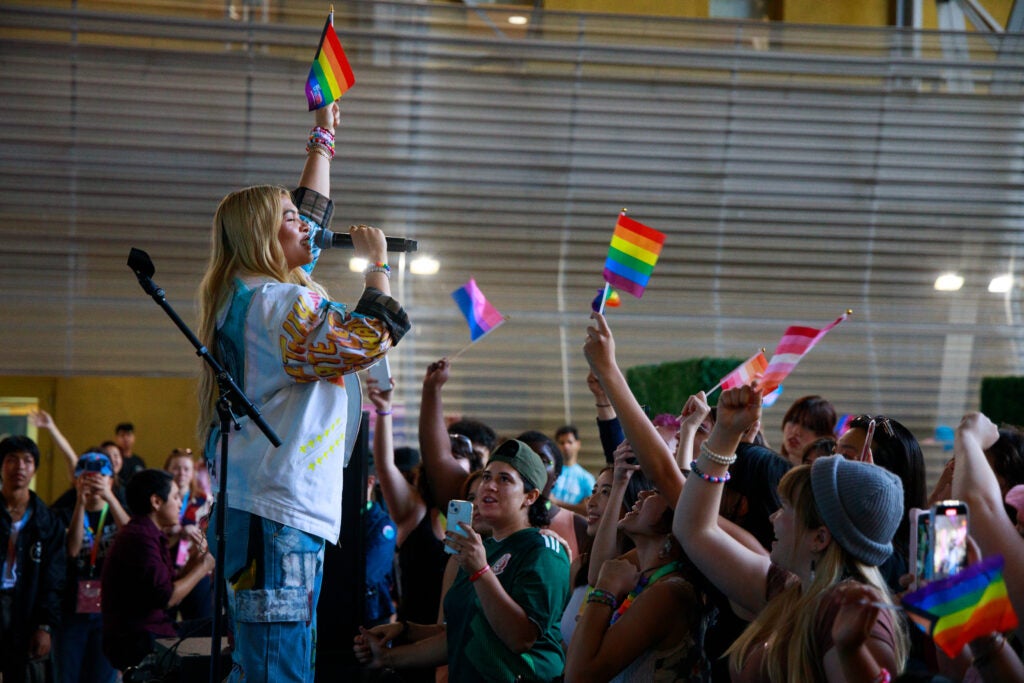 Hayley Kiyoko performs her song "Girls Like Girls" after accepting the Artist of Pride Award.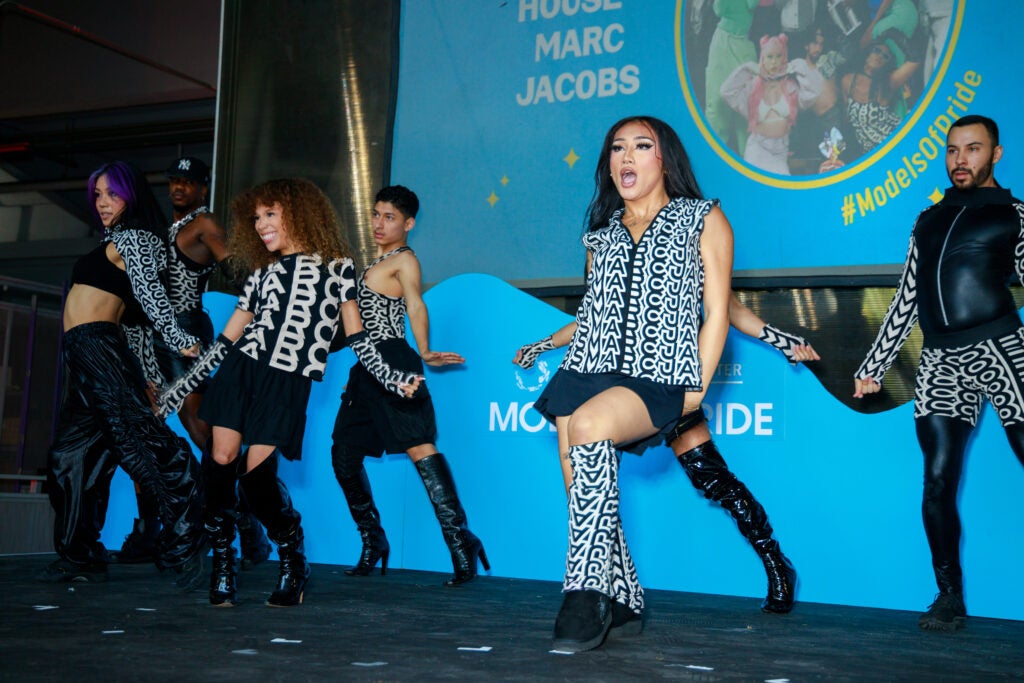 The House of Marc Jacobs on stage.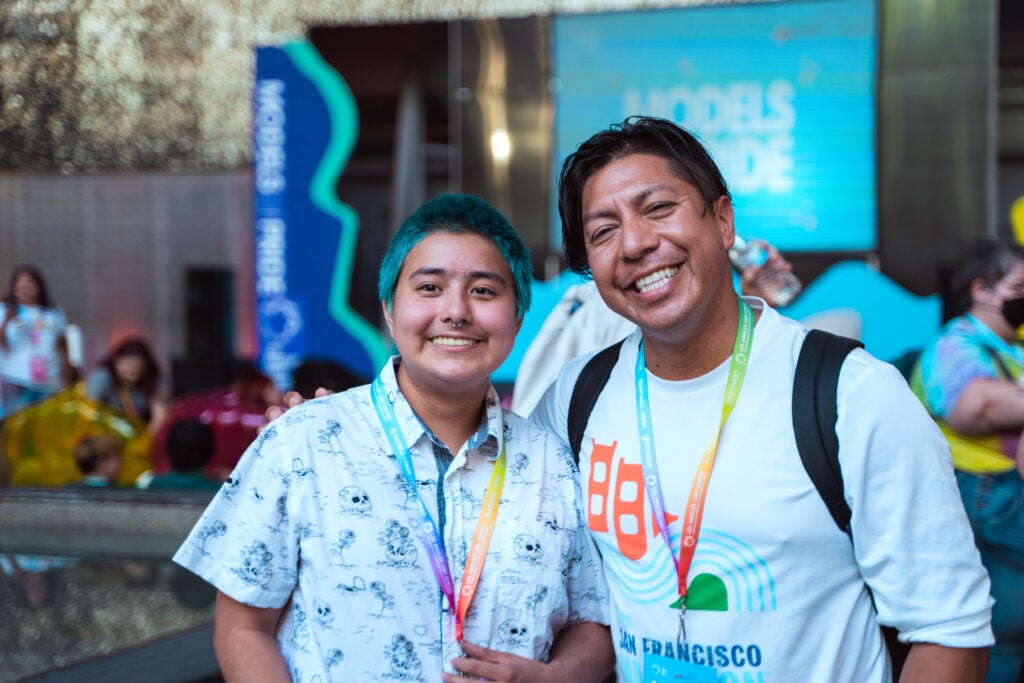 This year, Models of Pride welcomed more than 1,000 LGBTQ+ youth and allies.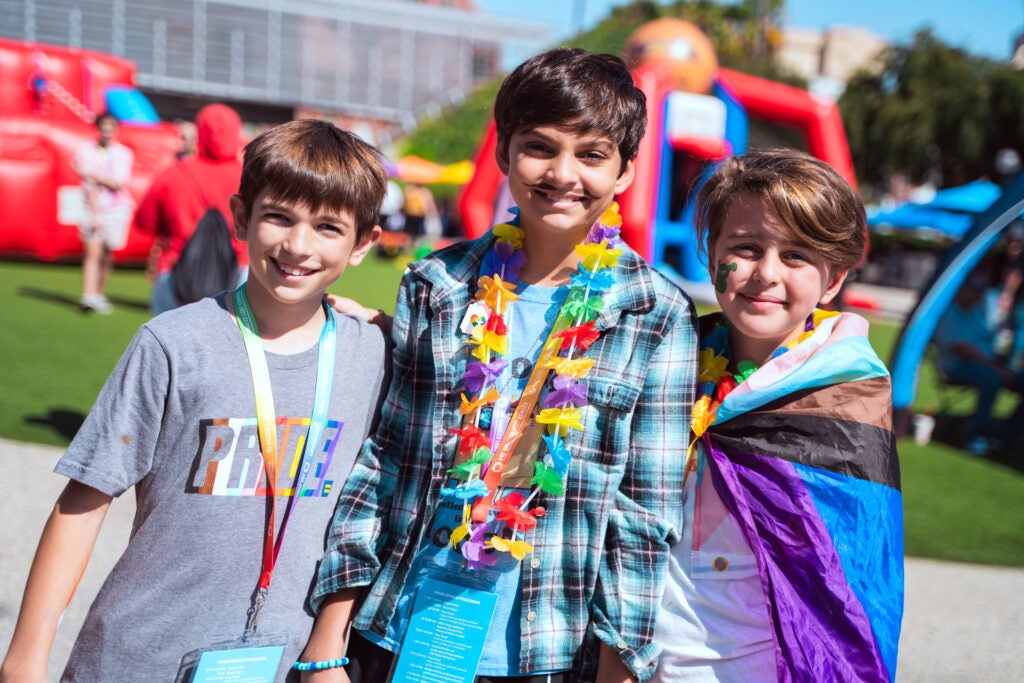 This year, Models of Pride welcomed more than 1,000 LGBTQ+ youth and allies.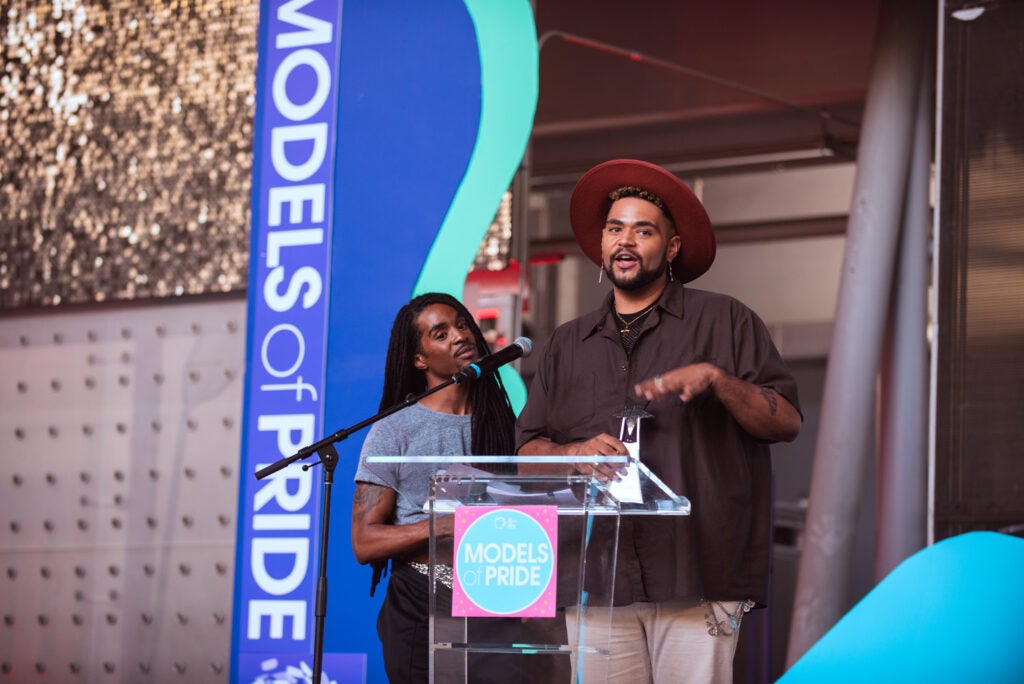 Iziaih Choquette accepts the Youth Leader of Pride Award.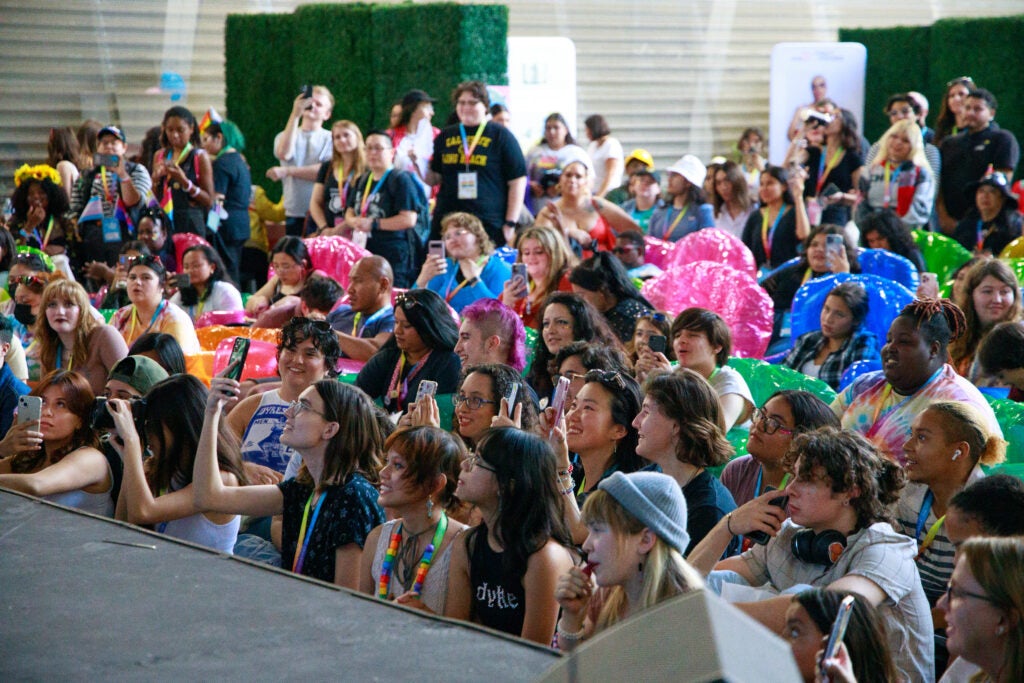 This year, Models of Pride welcomed more than 1,000 LGBTQ+ youth and allies.
The event—hosted by Emmy Award-winning social media star Ruba Wilson, aka RubasWorld—packed the Wallis Annenberg California Science Center with bold outfits, glittering makeup, and rainbow flags, giving LGBTQ+ youth a safe space to embrace and explore their authentic selves.
Youth attendees participated in a range of activations and workshops including poetry writing, "Drag Queen Story Hour," "Voguing 101" with the iconic House of Marc Jacobs, and a free makeup shopping spree sponsored by NYX Cosmetics. Workshops for parents and educators included "Proud Children, Proud Parents," "Affirmative Mental Health Strategies," and "LGBTQ College Access" with representation from 30 California higher education institutions.
Resource vendors were also on hand to connect guests with programs and services to meet their needs such as Reach LA, where young LGBTQ people of color use creative arts, health/wellness, personal development and social enterprise to increase self sustainability.
All it takes to be a leader is to listen, care about what you heard, and act accordingly.

Iziaih Choquette, Youth Leader of Pride Award recipient
Following her keynote conversation, Mulvaney returned to the stage to present the Youth Leader of Pride Award to Iziaih Choquette, a proud Center alum with a burgeoning career advocating for queer youth experiencing homelessness.
"The lives we live, the things we endure, and the way we continue to find love, joy, happiness, pride, and compassion inspire me to keep fighting with love," they said, addressing LGBTQ+ youth directly in their acceptance speech. "All it takes to be a leader is to listen, care about what you heard, and act accordingly. Be the support you hope to receive, and you will know what it means to truly lead."
After a full day of smiles and programming, Latinx performance ensemble Queerchata closed out Models of Pride with a packed dance floor rivaling any sweet 16 party happening in Los Angeles that day.
Presented by Glamazon L.A.—Amazon's LGBTQ+ Affinity Group, Models of Pride was also made possible by Senior Sponsors Comcast NBCUniversal & Telemundo, Waymo and U.S. Bank. Sophomore sponsors are Edison International and Omnicom Group. Freshman sponsors are JPMorgan Chase & Co. and Kipling. Official Airline Partner is American Airlines.