In the years since she has skyrocketed to viral fame, TikTok star Dylan Mulvaney has met with President Joe Biden, publicly shared the details of her transition with millions of followers, and found herself at the center of an anti-trans maelstrom fueled by conservative media. The experience has left her with an intimate knowledge of both the upsides and the downsides of online notoriety.
"Sometimes it feels like The Princess Diaries. And then sometimes it feels like a Black Mirror episode, depending on the day," Mulvaney said at the Los Angeles LGBT Center's Models of Pride youth summit on Oct. 14.
Mulvaney appeared at the event to accept the Models of Pride Award, an honor given each year to a positive role model uplifting LGBTQ+ youth. She also sat down for the day's keynote conversation with the Center's Chief Marketing and Communications Officer Phillip Picardi.
"I have had people be like, 'I want to be an influencer when I grow up.' And I'm like, 'Noooo!'" she joked. "It's scary to put yourself out there in such a big way."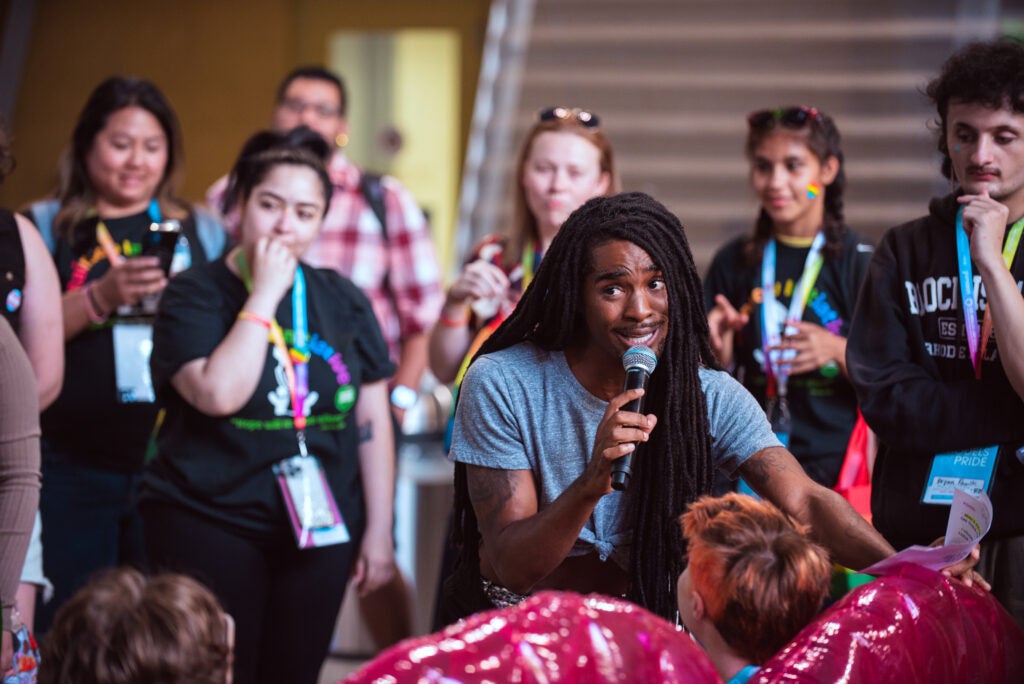 Host Ruba Wilson does a Q&A with the audience.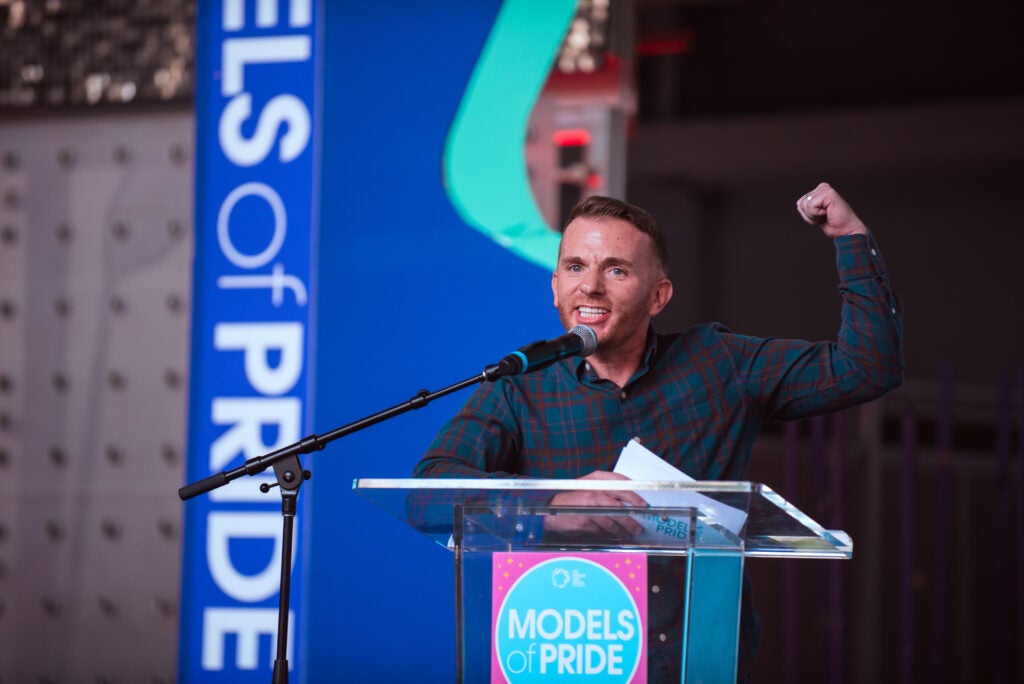 Los Angeles LGBT Center CEO Joe Hollendoner presents Dylan Mulvaney with the Model of Pride Award.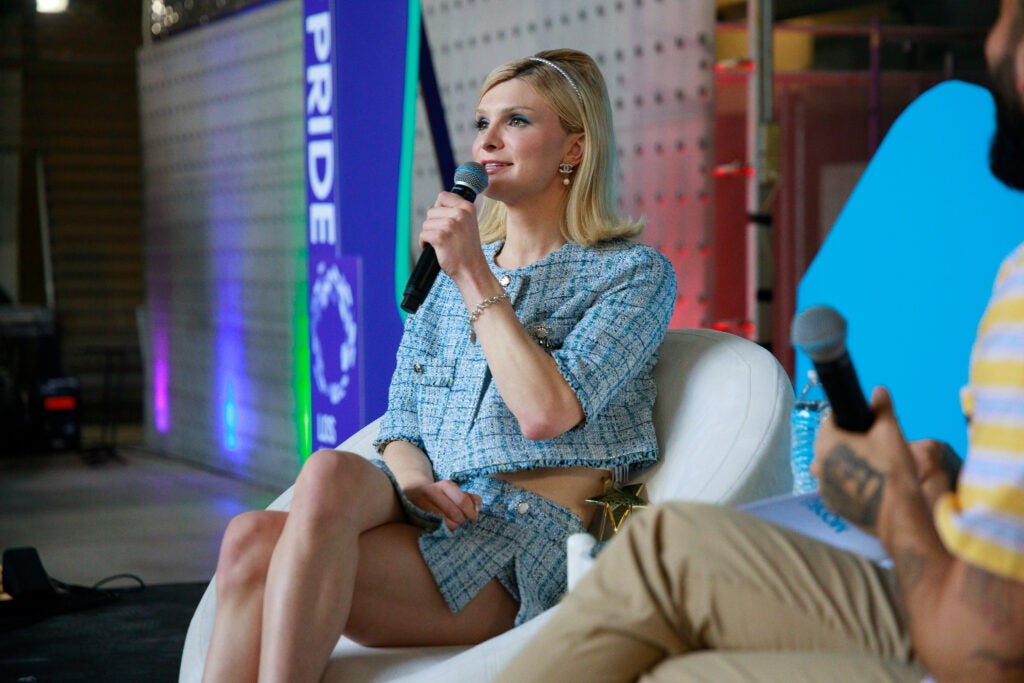 Dylan Mulvaney sits for the day's keynote Q&A with the Center's Phillip Picardi.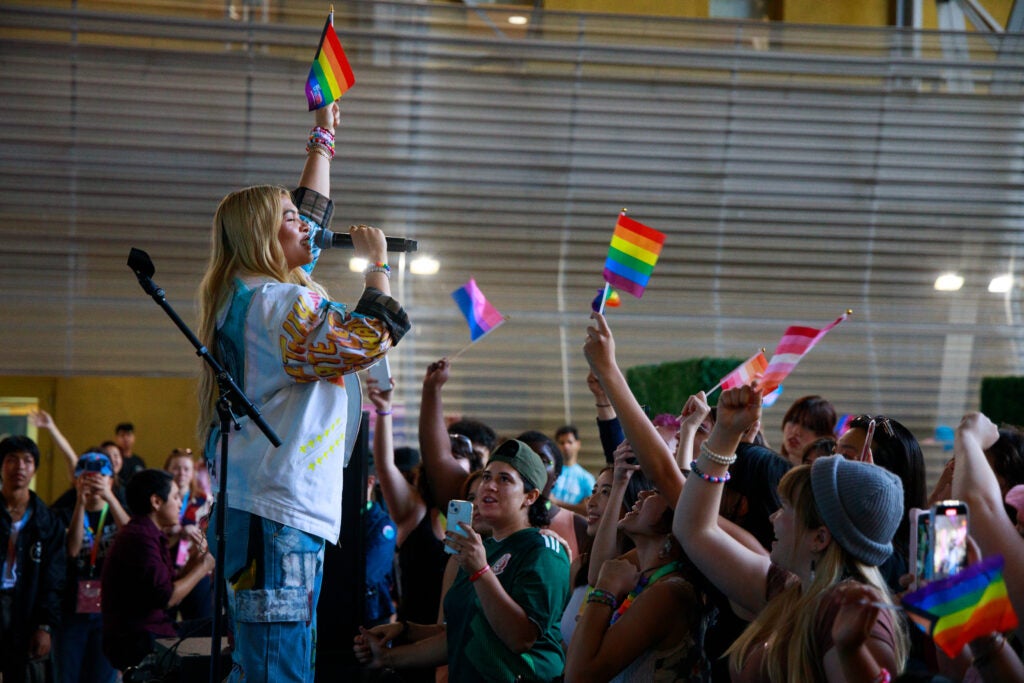 Hayley Kiyoko performs her song "Girls Like Girls" after accepting the Artist of Pride Award.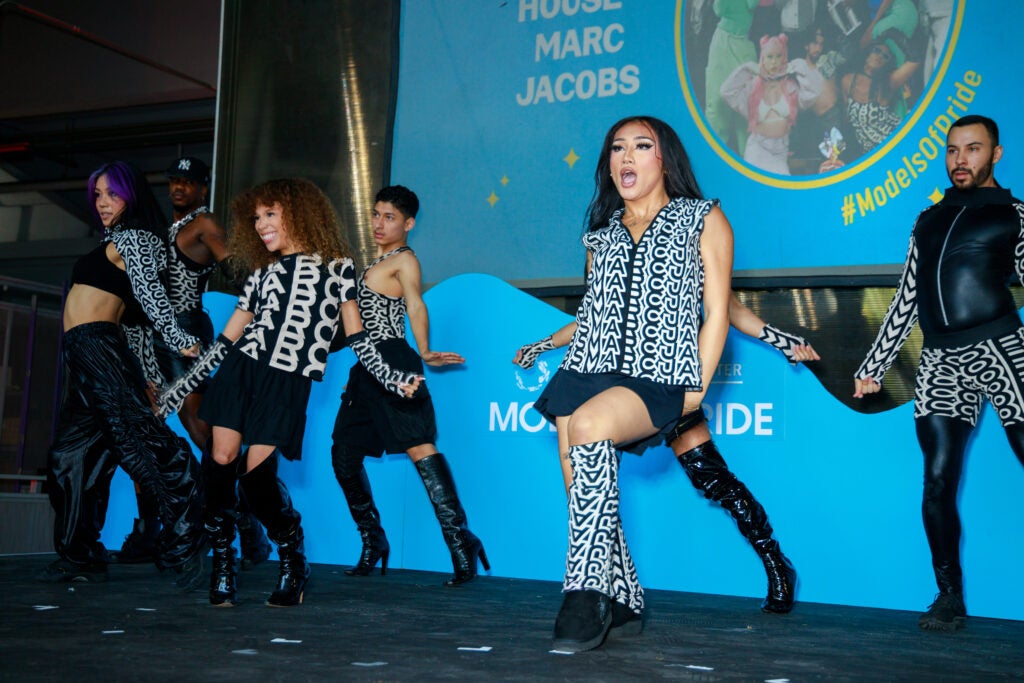 The House of Marc Jacobs on stage.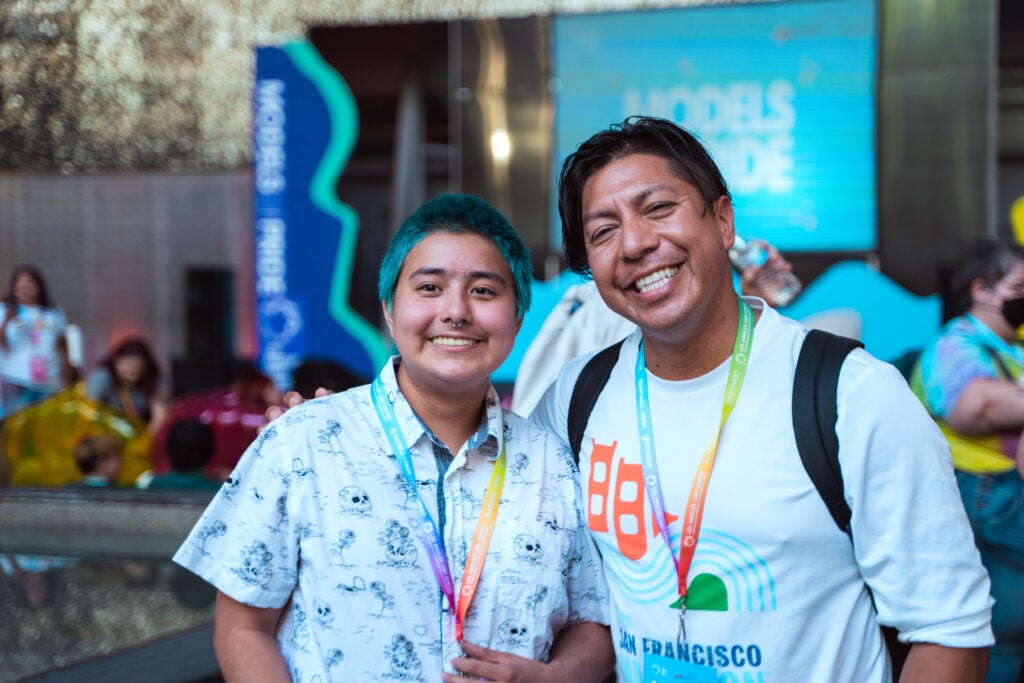 This year, Models of Pride welcomed more than 1,000 LGBTQ+ youth and allies.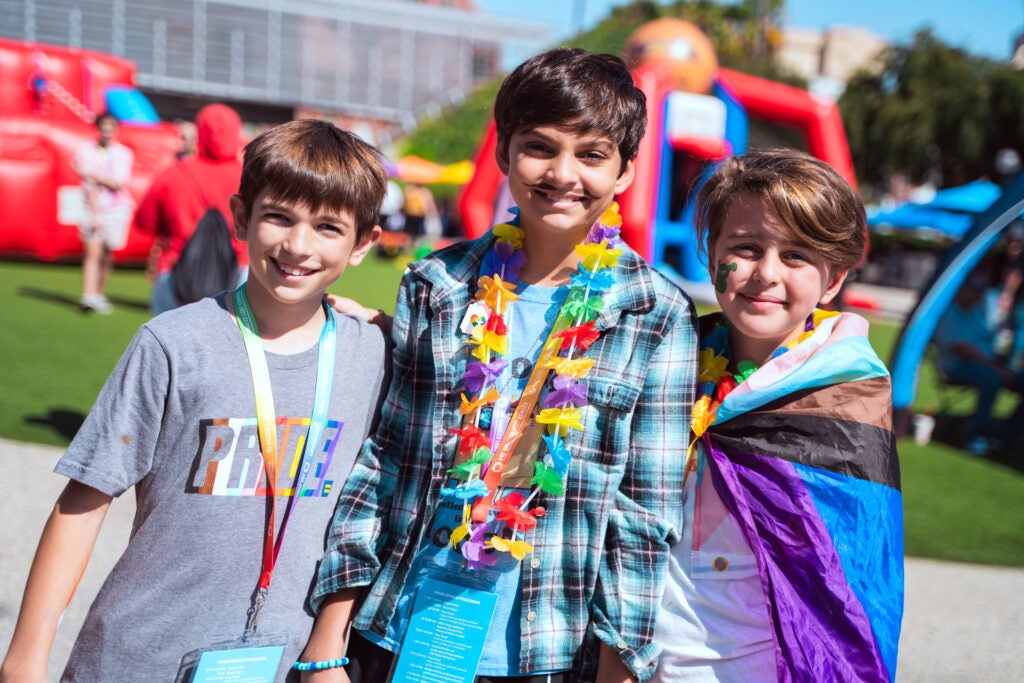 This year, Models of Pride welcomed more than 1,000 LGBTQ+ youth and allies.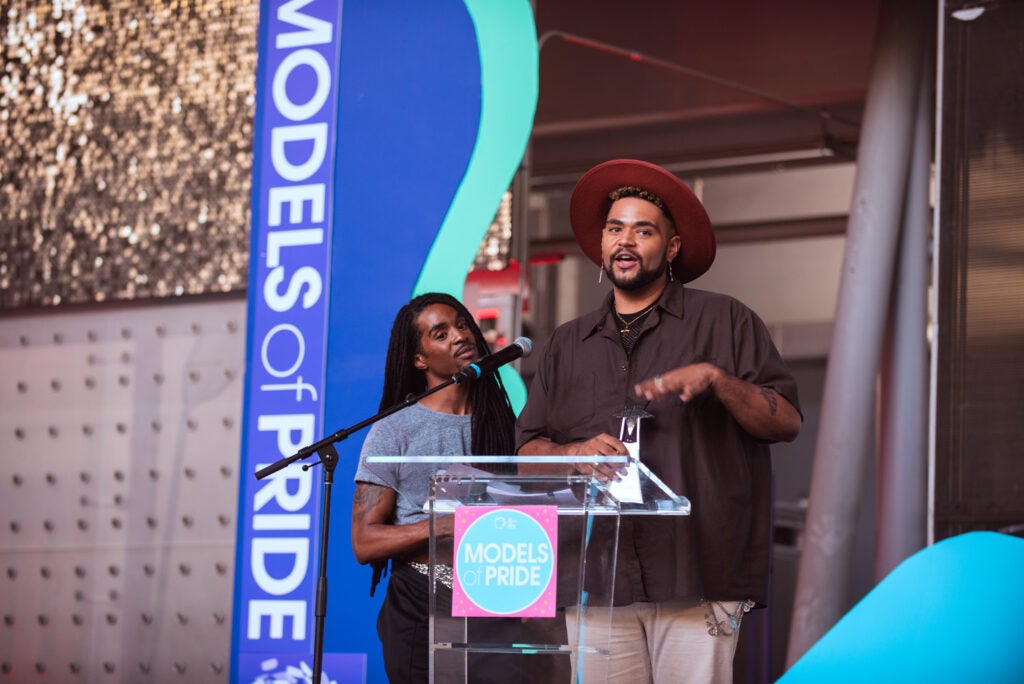 Iziaih Choquette accepts the Youth Leader of Pride Award.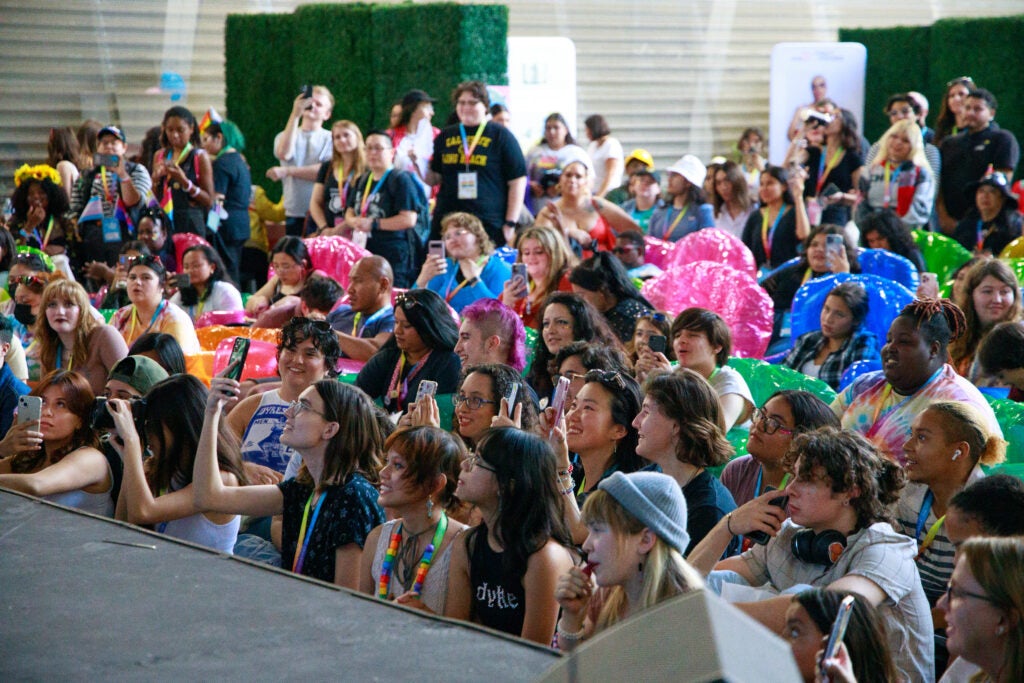 This year, Models of Pride welcomed more than 1,000 LGBTQ+ youth and allies.
Mulvaney first rose to prominence on social media with her "Days of Girlhood" TikTok series, which publicly documented her day-by-day journey as a trans woman. Young LGBTQ+ fans hailed her candor and authenticity, but her growing public profile also made her a target for the rising anti-trans movement among the far-right.
But through it all, Mulvaney found that proudly and defiantly being her authentic self could be empowering to both herself and other LGBTQ+ people online.
"I realized that by owning the parts of myself that I was ashamed of, there was no shame left because I had all of this support," she said.
This year's 31st installment of Models of Pride welcomed more than 1,000 LGBTQ+ youth and their allies, with a number offering words of support to Mulvaney during an audience Q&A: "I see the type of hate that you get, and I get the same type of hate. And I just want to say that we're here for you, and we love you, and we support you," said one young trans content creator.
It's that kind of inspiration and community-building that make inclusivity and representation in media so powerful, Mulvaney said. As a performer herself, Mulvaney hopes to use her platform to uplift others. "I want to see trans people win," she said. "I think we have to show the joy, and we have to show a trans person experiencing love and wins and success."
"I want to see trans people win."

Dylan Mulvaney at Models of Pride
Mulvaney also reflected on the label "cringe" that often gets applied to her content, offering advice to young people who are still finding their voice and may be daunted by the pressures of social media: "Every creative you've ever loved has been cringy at some point, and they made it to where they are now because of it."
Much of the response to her own content, she said, is a reaction to her commitment to optimism and positivity.
"I've seen a lot of people comment, like, 'Oh, this is such a facade,' or, 'She's putting this thing on,' or, you know, 'This is such a fabricated joy.' And I think it's because they can't comprehend a trans person being happy, or finding success or love," she said. "I just want to look back at my life at the end of this, and think about all the happy moments, not the horrible ones."
Mulvaney's impactful visit to Models of Pride was also featured by Teen Vogue.