Locations
Anita May Rosenstein Campus
Just in time for our 50th anniversary, the Los Angeles LGBT Center celebrated the grand opening of the two-acre Anita May Rosenstein Campus, an unprecedented complex designed as the headquarters of our administration and the home of our Youth and Senior Services. Our campus was brought to fruition by more than 350 capital campaign donors and a record-breaking 15 seven-figure gifts. We are especially grateful to its namesake: Anita May Rosenstein, a longtime supporter of the Center, for her history-making gift to make this building possible.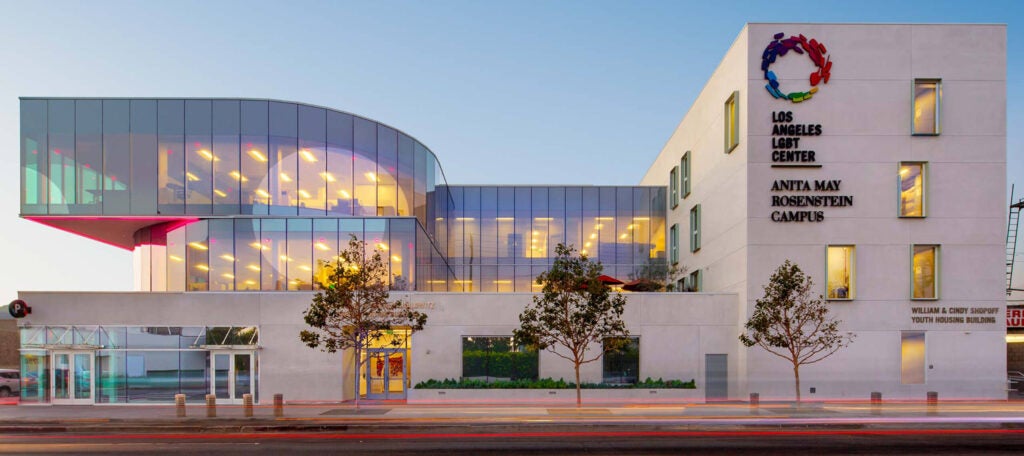 The Anita May Rosenstein Campus features multiple locations, including our Senior Center, Youth Center, Pride Hall, and Liberation Coffee House. There is also a parking garage located onsite at the address listed below.
You Can Find the Following at the Anita May Rosenstein Campus
Our Campus Is a First-of-Its-Kind: An Intergenerational Haven for LGBTQ+ People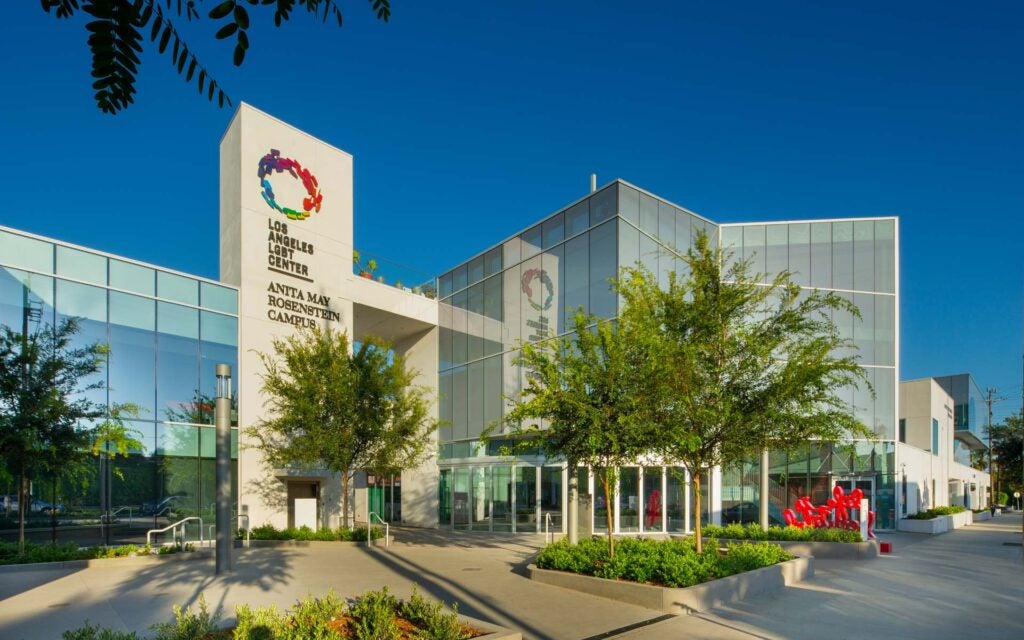 Our headquarters is located on McCadden Place. Here, you can see the exterior of our auditorium space (Pride Hall) and the Ariadne Getty Senior Housing building.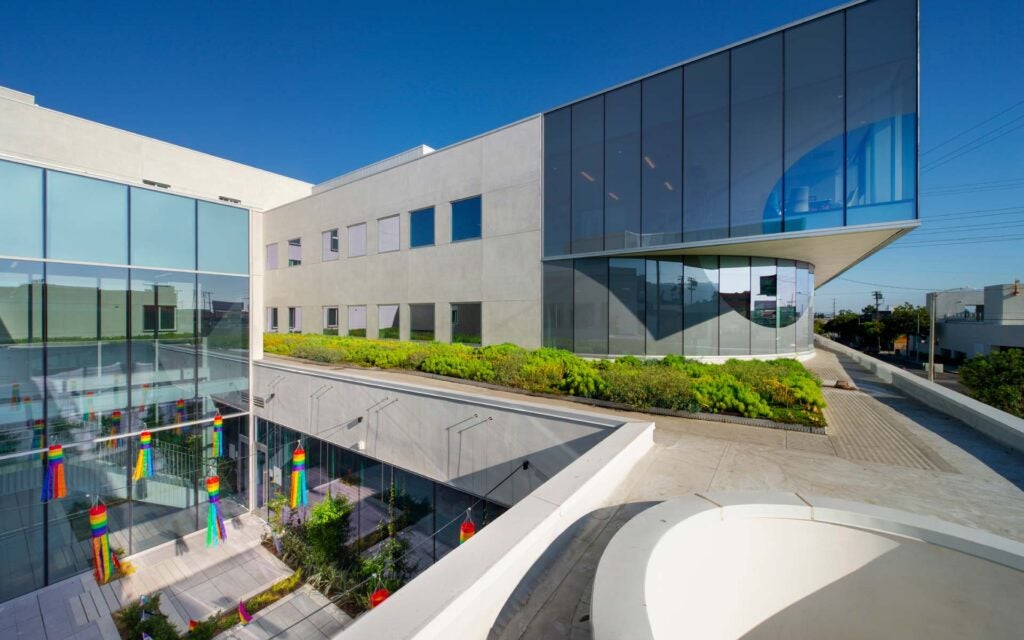 A view from the rooftop, which showcases the outdoor working and chill spaces for employees and clients of the Center.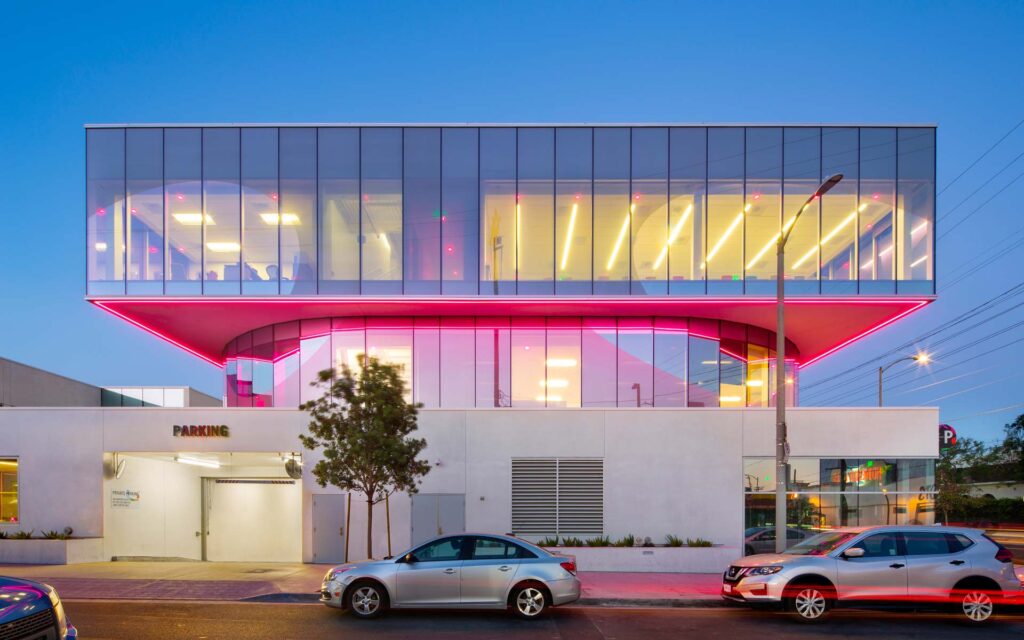 A side view of our campus, including our parking garage (located at 1118 N. McCadden Place).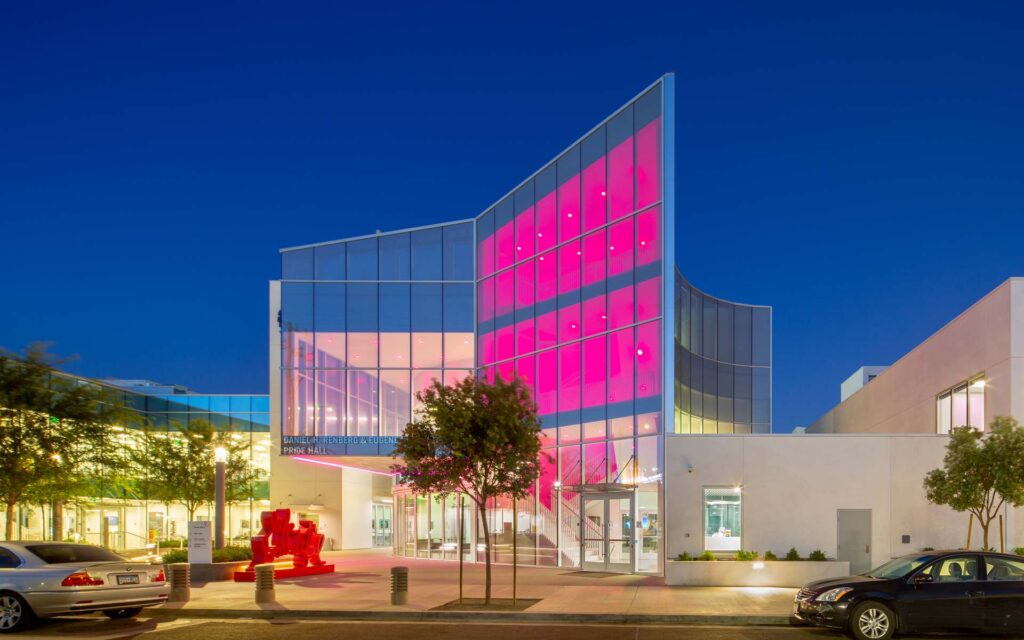 Our campus, lit up at night.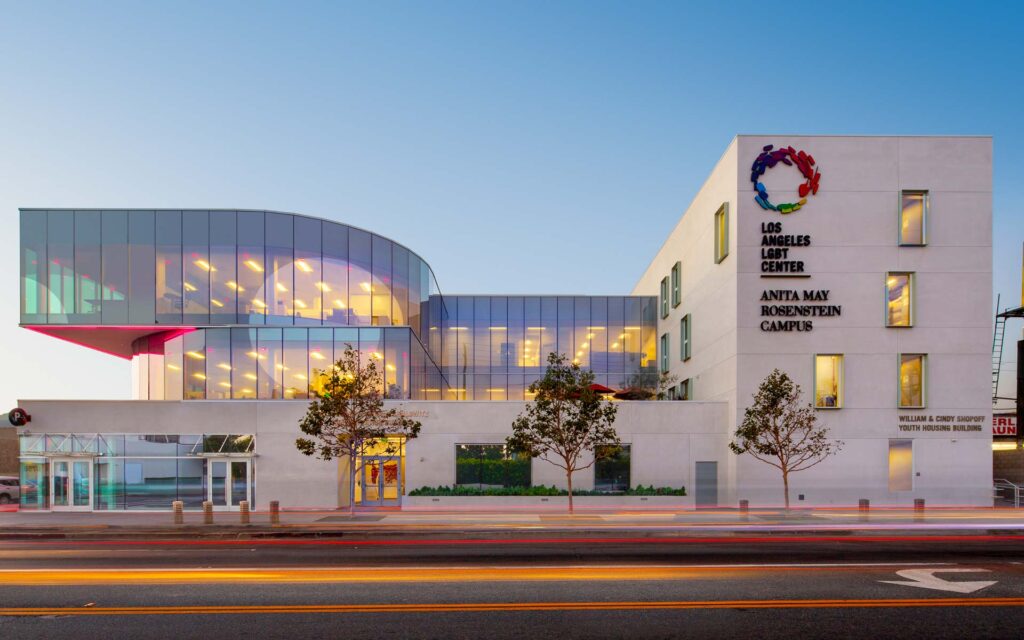 The view from Santa Monica Blvd.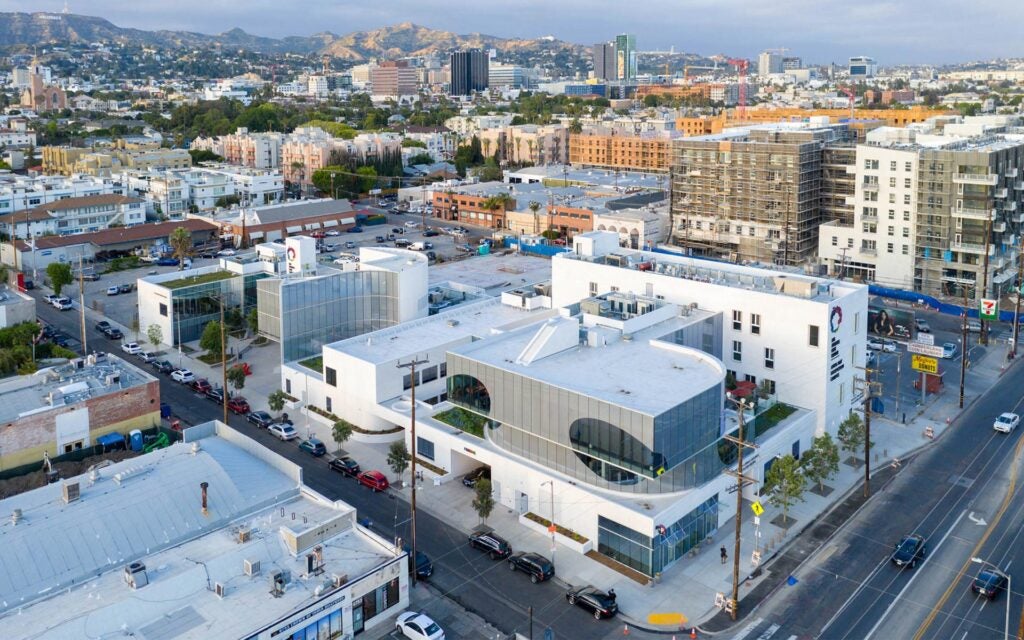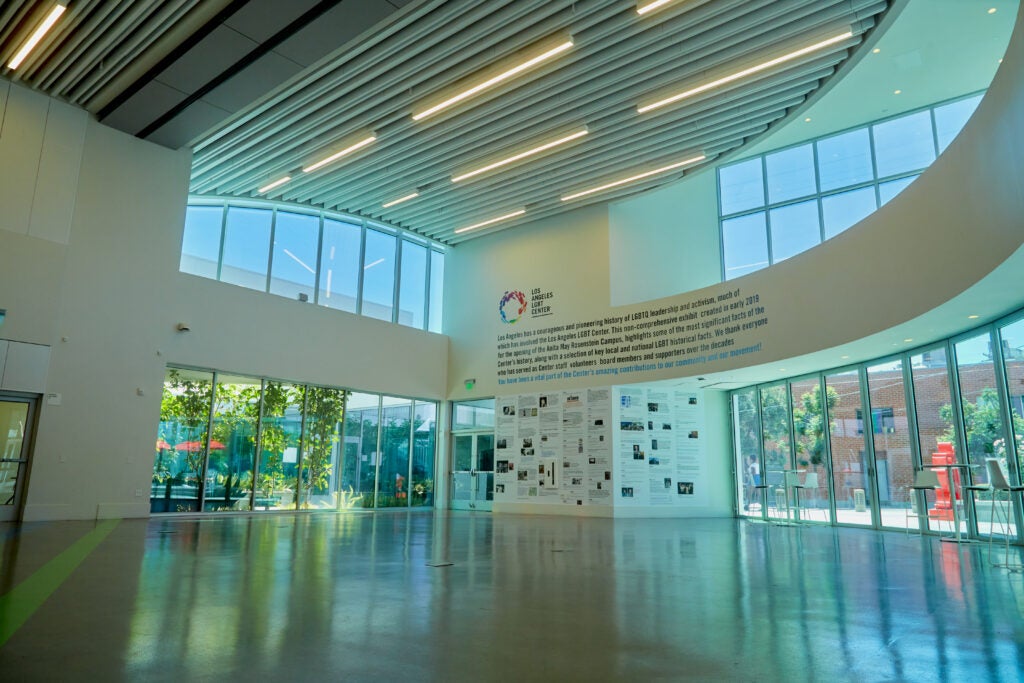 The interior of Pride Hall, our auditorium space.